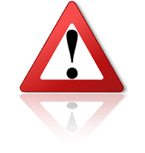 We were informed of a fraud attempt using the good name of Azlan to sell goods on prepayment. Please be very careful when being approached by the following contact:
Name:
Simon Bennett
Position:
Sales and Operations Manager
Direct Tel:
+44 7031912509
eMail:
sbennett.azlan@yahoo.co.uk
This person claims to be using a different email address due to maintainance to their servers. When in doubt, please visit Azlan's official website:
www.azlan.co.uk
to reach for a real representative of this company.
Previous warnings on this contact:
Please watch out for a fraud pretending to be the real company Azlan.com
Scammers
When in doubt of a new company, please feel free to
contact us
.
Trade Safe!
Pepe Bermúdez
Marketing & Sales www.TheBrokerSite.com
Phone: +1 3472846827
LinkedIn Profile:
http://nl.linkedin.com/in/pepebermudez
MSN-Skype & Trillian: www.TheBrokerSite.com
AIM & G-Talk: Pepe@TheBrokerSite.com
Yahoo! Messenger: Pepe_TheBrokerSite