Please be careful when trading with Matthew Roddison company 2NDSOURCE LIMITED or FUTUREDIST LTD
03/09/201507/09/2018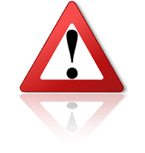 Dear Traders,
Please be careful when trading with the company below they ordered from one of our members and never paid, we mailed and called for an explanation and never got any reply.
Company:
2NDSOURCE LIMITED
No 9, The Evron Centre
John Street Filey
YO14 9DW
VAT Reg No: 182082907
Contact:
Matthew Roddison
IM/Skype: matthewroddison
E: matt@2ndsource.co.uk
www.2ndsource.co.uk
Company:
FUTUREDIST LTD
The Hub Rear of 11 Murray Street
Filey, North York Shire
YO14 9DF
http://www.futuredist.co.uk/
Please contact us before dealing with new customers and suppliers we will be able to provide a complete company check for you.
Trade Safe,
Mario Biemans
Managing Director
www.TheBrokerSite.com
Organizer of The
www.EuropeanBrokerMeeting.com
Phone:
+31 621546725
LinkedIn Profile:
http://nl.linkedin.com/in/mariobiemans
MSN-Skype: mario.biemans
Meet the people you are trading with at the 11th www.EuropeanBrokerMeeting.com Athens Hilton October 8&9, more than 430 traders registered already!
Contact:
Matthew Roddison
Sales@futuredist.co.uk