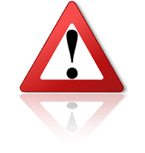 We have been informed of a fraud attempt trying to impersonate our member 3KV. Please be very careful when contacted by any email using this domain:
3kvgmbh.com is a FALSE domain
This domain was registered just a few days ago in Ireland and does not represent the real company. They are trying to get payments sent to a bank account in the United Kingdom. Please be very careful and always verify the domains of the represenatives you contact.
The REAL domain of 3KV GmbH is: 3kv.de
All details of
3KV GmbH
can be found on their
TBS profile
at www.TheBrokerSite.com. For a safer approach, you can always confirm with any TBS Member by writing to them on the contact form.
Please always make sure to contact the real company and when in doubt, just ask us.
Trade Safe!
Pepe Bermúdez
Marketing & Sales www.TheBrokerSite.com
Phone: +1 3472846827
LinkedIn Profile:
http://nl.linkedin.com/in/pepebermudez
MSN-Skype & Trillian: www.TheBrokerSite.com
AIM & G-Talk: Pepe@TheBrokerSite.com
Yahoo! Messenger: Pepe_TheBrokerSite