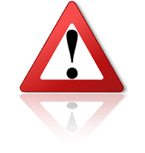 Dear Traders,
Please make sure not to trade with Vincent Yvan Bia contact@etsbia.fr he is a FRAUD pretending to work for the real company www.bia-france.fr.
The Fraud sends the following company details:
Mr Bia Vincent Yvan - Responsable
BIA FOURNITURES INDUSTRIELLES
3 Rue Louis Bréguet - BP 55
62101 CALAIS - France
Contact: +33(0) 3 66 74 00 13
Email :contact@etsbia.fr
The domain for Bia is www.bia-france.fr not www.etsbia.fr so please watch out!
Trade Safe,
Mario Biemans
Managing Director
www.TheBrokerSite.com
Organizer of The
www.EuropeanBrokerMeeting.com
Phone:
+31 621546725
LinkedIn Profile:
http://nl.linkedin.com/in/mariobiemans
MSN-Skype: mario.biemans
Meet the people you are trading with at the 11th www.EuropeanBrokerMeeting.com Athens October 8&9, more than 450 traders registered already!