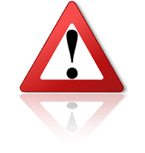 We have been warned against the company 212 Capital in The Netherlands. Please be very careful when contacted by this entity:
Company name:
212 Capital
Contact person:
Theo Meijsing
Phone:
+31 (0) 84 870 1065
(Please note +31 848701065 has been used by a phishing attempt before)
Address:
Teleportboulevard 140, Amsterdam, 1043EJ, The Netherlands
Domain:
212capital.nl
eMails:
Inkoop@212capital.nl
Their domain was registered in July this year in Germany and we have found the same phone number as the contact of another fraud attempt trying to impersonate ACE Hardware International.
Previous post:
Phishing Alert :: Hiding behind the good name of AceHardware
When in doubt of a new contact, please feel free to ask us.
Trade Safe!
Pepe Bermúdez
Marketing & Sales www.TheBrokerSite.com
Phone: +1 3472846827
LinkedIn Profile:
http://nl.linkedin.com/in/pepebermudez
MSN-Skype & Trillian: www.TheBrokerSite.com
AIM & G-Talk: Pepe@TheBrokerSite.com
Yahoo! Messenger: Pepe_TheBrokerSite