Warning :: Please be very careful when contacted by Kingma Group Limited
09/10/201507/09/2018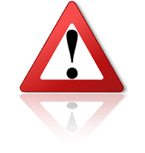 We have been warned against the following company for having taken a prepayment without delivering. Please be very careful when contacted by:
Company:
Kingma Group Limited
Address:
25/F Cheung Kong Center, 2 Queen's Road, Central Hong Kong, HK
Phone:
+852-3071-7639 (+852 30717639)
Fax:
+852-2700-3731
eMail:
Franz@kingma-group.com
Skype:
FranzJosef012
MSN:
franzjosef013@hotmail.com
Do not send prepayment or use an Escrow service before dealing with them.
When in doubt of a new company, please feel free to contact us.
Trade Safe!
Pepe Bermúdez
Marketing & Sales www.TheBrokerSite.com
Phone: +1 3472846827
LinkedIn Profile:
http://nl.linkedin.com/in/pepebermudez
MSN-Skype & Trillian: www.TheBrokerSite.com
AIM & G-Talk: Pepe@TheBrokerSite.com
Yahoo! Messenger: Pepe_TheBrokerSite