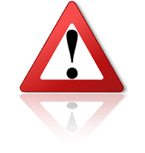 We have been warned against the following company offering CISCO Equipment at a 50% prepayment basis and not sending any products. This might be a case of Identity Fraud. Please be very careful when contacted by the following people:
Contact Persons:
Patrick Hughes (Senior sales), Anne and Celine
Domain:
netlinkuk.com
(Registered in Beijing and updated in June)
eMails used: Patrick@netlinkuk.com, Anne@netlinkuk.com, ED@netlinkuk.com, celine@netlinkuk.com
Do not send prepayment and always search for the truthful company before sending any equipment.
When in doubt of a new company, please feel free to contact us.
Trade Safe!
Pepe Bermúdez
Marketing & Sales www.TheBrokerSite.com
Phone: +1 3472846827
LinkedIn Profile:
http://nl.linkedin.com/in/pepebermudez
MSN-Skype & Trillian: www.TheBrokerSite.com
AIM & G-Talk: Pepe@TheBrokerSite.com
Yahoo! Messenger: Pepe_TheBrokerSite