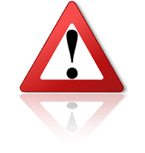 Dear Traders,
We have found the following FRAUD:
Tri Valley Recyclers
Russ or Russell Williams
cl@trivalleyrecyclers.com
trivalleyrecyclers@gmail.com
www.trivalleyrecyclers.com
Pleasanton, CA USA 94588
(925) 344-2070
The fraud uses the following bank details:
Union Bank, N.A
4747 Hopyard Rd Pleasanton, CA (925) 460-2740
Payable to: Tri Valley Recyclers
Account Number: 0041092800 Routing Number: 122000496 Swift Code: BOFCUS33MPK
This FRAUD also uses the following details:
Afghan Techi Co
Khalid Akbari
afghantechi@gmail.com
LIVERMORE, CA 94550 USA
ph (1) 925-344-2070
Same number different names but same M.O. they pretend to sell networking equipment like Cisco, they make you pay upfront and then never deliver hiding behind all kinds of excuses.
Please don't trade with these companies.
Trade Safe,
Mario Biemans
Managing Director
www.TheBrokerSite.com
Organizer of The
www.EuropeanBrokerMeeting.com
Phone:
+31 621546725
LinkedIn Profile:
http://nl.linkedin.com/in/mariobiemans
MSN-Skype: mario.biemans