Please be very careful when trading with GT Options, Arno Tonnissen, www.gtoptions.nl
11/11/201507/09/2018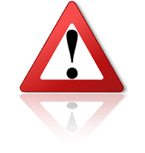 Dear Traders,
Please be very careful when trading with the following company:
GT Options B.V.
Arno Tonnissen
De Grens 18 F
6598 DL Heijen
Nederland
Tel. : +31 (0) 485 520 384
Fax : +31 (0) 485 520 448
E-mail: info@gtoptions.nl
www.gtoptions.nl
This company is not a member of www.TheBrokerSite.com but we have known them since 2004. In the past they have dealt with many of our members without any problems but now we have been getting complaints since the end of 2014.
The complaints are:
* Selling Fake HP Memory
* Buying HP memory and then claiming when the goods arrive that the boxes are empty (They were mostly buying 726719-B21)
Please be very careful when dealing with this company we recommend never to pay upfront!
Trade Safe,
Mario Biemans
Managing Director
www.TheBrokerSite.com
Organizer of The
www.EuropeanBrokerMeeting.com
Phone:
+31 621546725
LinkedIn Profile:
http://nl.linkedin.com/in/mariobiemans
MSN-Skype: mario.biemans