Article sent to us by
Frontier Computer Corp BV
and found on their
Success Stories
section (https://www.peplinkdistributor.nl/success-stories/pioneering-spirit/ & https://www.peplinkdistributor.nl/success-stories/chemgas-shipping/)

Frontier Computer Corp.: Success Stories in the Maritime Sector
FrontierBV is Peplink's stocking distributor for Europe. Based in the Netherlands, we have stock of all Peplink and Pepwave products in our local warehouse and a team of experienced Peplink Certified Engineers committed to bring Peplink solutions to local integrators.
Peplink is the leader in Internet load balancing and VPN bonding solutions.
Peplink Balance Multi-WAN Routers
have been deployed around the world, helping customers from varied industries to increase bandwidth, enhance Internet reliability, and reduce costs. Our complete product line includes models for business of all sizes, and provides an award winning Internet experience for customers:
PIONEERING SPIRIT – WORLD'S LARGEST SHIP STAYS ONLINE WITH PEPLINK
With gross tonnage measuring in at 403,342 GT and a lifting capacity of 48,000 tons, the Pioneering Spirit is by far world's largest crane vessel. Its length measures 382 meters – same as the Empire State Building in height.
Pioneering Spirit, the world's largest ship needed a way to stay online at all times, whether it's out in the ocean on a decommissioning project or moored by the shore. Having connectivity is crucial for the safety of the crew, amongst other things. So a solution where they can make use of all available connections is of paramount importance.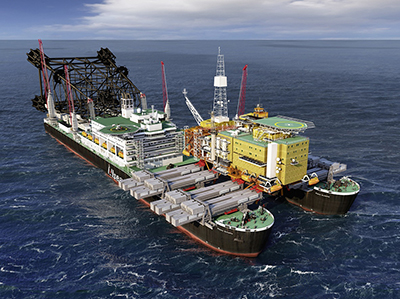 See the success story using a
Peplink Balance 710
and
MAX HD2 IP67
to keep the Pioneering Spirit online at all times with reliability and flexibility here.
https://www.peplinkdistributor.nl/success-stories/pioneering-spirit/
AUTOMATIC FAILOVER BETWEEN CELLULAR AND VSAT
Chemgas, the pioneer in transporting liquid gases over inland waterways and sea is modernizing their fleet's onboard communication system with Peplink. Chemgas has been serving major petrochemical providers since 1960 with operations in western Europe and the North Sea and are the leader in the industry.
Chemgas has always struggled with connectivity on their vessels. The cellular signal they were getting was weak and the system, not easy to configure in the first place. Owing to the increasing importance of connectivity out at sea, they had to look for a more intuitive and robust system that's easy to setup and will provide connection failover.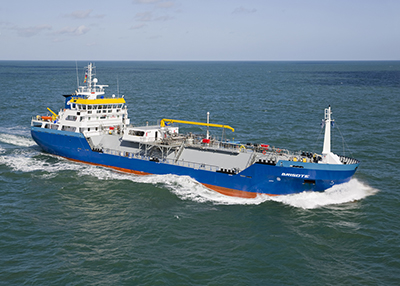 See the success story using a
MAX BR1 IP55
fitted with a SIM card and an
AP One AC Mini
connected via Ethernet to extend the Wi-Fi signal to cover the vessel.
https://www.peplinkdistributor.nl/success-stories/chemgas-shipping/

Trade Safe!
Pepe Bermúdez
Marketing & Sales www.TheBrokerSite.com
Phone: +1 3472846827
LinkedIn Profile:
http://nl.linkedin.com/in/pepebermudez
MSN-Skype & Trillian: www.TheBrokerSite.com
AIM & G-Talk: Pepe@TheBrokerSite.com
Yahoo! Messenger: Pepe_TheBrokerSite