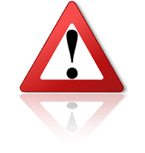 Today, we have been notified of a Fraud attempt pretending to be Disc International. They were using the following details:
eMail address:
disci@computer4u.com
PayPal account:
idaoudd@hotmail.com
They are in the market trying to sell MacBooks and iPads. One of our members purchased $12'000.00 USD in MacBooks and, after payment was done, they supplied a fake tracking code then disappeared.
This is not the first time we have seen the domain
computer4u.com
being used to perform
fraud attempts
. You can see our previous cases:
Please watch out when you are contacted by: Steve Patel steve.patel@computer4u.com Computer4u Networks (http://www.thebrokersite.com/news.php?a=210)
Fraud Warning from Icex Ltd. (http://www.thebrokersite.com/news.php?a=40)
Do not send prepayment and always search for the truthful company before sending any equipment. When in doubt of a new company, please feel free to contact us.
Trade Safe!
Pepe Bermúdez
Marketing & Sales www.TheBrokerSite.com
Phone: +1 3472846827
LinkedIn Profile:
http://nl.linkedin.com/in/pepebermudez
MSN-Skype & Trillian: www.TheBrokerSite.com
AIM & G-Talk: Pepe@TheBrokerSite.com
Yahoo! Messenger: Pepe_TheBrokerSite