Please be very careful when trading with PEOPLES PROJECTS - HARDWARE2U, Dixon van Iersel dixon@hardware2u.nl, broker@hardware2u.nl
23/12/201507/09/2018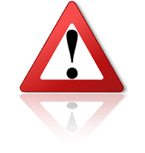 Dear Traders,
Please be very careful when trading with the following company:
PEOPLES PROJECTS - HARDWARE2U
Dixon van Iersel
dixon@hardware2u.nl
broker@hardware2u.nl
www.hardware2u.nl
Kolkweg 81, Lelystad 8143 PN
Netherlands
This company used to be on TBS but caused many problems them passed months and unfortunately they have not been able to solve these problems.
When dealing with this company pay on delivery make sure not to pay upfront.
Please contact me if you need any further information.
Trade Safe,
Mario Biemans
Managing Director
www.TheBrokerSite.com
Organizer of The
www.EuropeanBrokerMeeting.com
Phone:
+31 621546725
LinkedIn Profile:
http://nl.linkedin.com/in/mariobiemans
MSN-Skype: mario.biemans