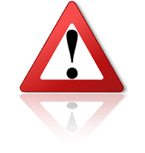 We have been informed of a fraud attempt trying to impersonate the REAL company Accenture. Please be very careful when contacted by any email using the domain
accenture-fr.com
:
1. The domain is registered in Italy
2. The domain was registered just in December last year.
3. The VAT belongs to the
real
domain:
www.accenture.com
The following contact attempts to request 14, 30 and 60 day credit using the real details of Accenture:
Contact person:
Duchet Jerome
Phone:
+33 172828331 (0033172828331 or 0172828331)
Fax:
+33 172828331
eMail:
info@accenture-fr.com
Fake Domain:
www.accenture-fr.com
Please always make sure to contact the real company at
https://www.accenture.com/fr-fr/
and, when in doubt, just ask us.
Related Links:
Scammers
Trade Safe!
Pepe Bermúdez
Marketing & Sales www.TheBrokerSite.com
Phone: +1 3472846827
LinkedIn Profile:
http://nl.linkedin.com/in/pepebermudez
MSN-Skype & Trillian: www.TheBrokerSite.com
AIM & G-Talk: Pepe@TheBrokerSite.com
Yahoo! Messenger: Pepe_TheBrokerSite