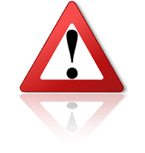 We were informed of a contact reaching out for companies asking for credit with payment term of 14 to 30 days from being invoiced using the details of the REAL company: STELSIA. Please be very careful when contacted by any person using the following details:
eMail: info@stelsia-fr.com (new domain and registry update)
Phone Number: +33 173047892 (not in any valid entity)
They are sending the message:

Hello,

We are a french company and we would want to open a customer account with your coppany for B2B trading.

Please send us your application form and inform us about documents and details you need about our company to get credit limit with your insurance for payment term within 30 or 14 days date of invoice.

We look forward to hearing from you soon.

Best regards

Jérôme CHAMPARE
Purchase Manager

Please note they will send Valid details of the REAL company and they even verified a Business Place in the address but they used the URL of a hotel instead of the company's.
When in doubt of a new company, please feel free to contact us.
Trade Safe!
Pepe Bermúdez
Marketing & Sales www.TheBrokerSite.com
Phone: +1 3472846827
LinkedIn Profile:
http://nl.linkedin.com/in/pepebermudez
MSN-Skype & Trillian: www.TheBrokerSite.com
AIM & G-Talk: Pepe@TheBrokerSite.com
Yahoo! Messenger: Pepe_TheBrokerSite