Please watch out for the following scammer purchased@birhams-acc.co.uk pretending to be from the University of Birmingham!
02/02/201607/09/2018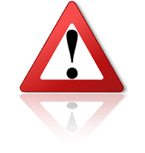 Dear Traders,
One of our members received the following email which is obviously from a scammer pretending to work for the University of Birmingham.

"From: Geoff Williams [mailto:purchased@birhams-acc.co.uk]
Sent: 29 January 2016 14:41
To: Info Team
Subject: Order Inquiry

Hello Sales,

The University of Birmingham will like to set up an open trading credit account with your company in order to establish a long term business relationship with you and purchase this Item on a regular basis.

Kindly confirm your stock/vendor availability of this Item.

1) DATA CARD RIBBON 500 PRINTS

We would provide an official credit reference sheet for credit application process,This will enable us to submit a purchase order upon approval or you can send us your credit application form.

Looking forward to hearing from you.

Best Regards,
Geoff Williams
University of Birmingham
Company Registration number: RC000645
VAT registration number: GB 729 8561 87
Edgbaston, Birmingham
West Midlands B15 2TT
Phone: 07035942245
Fax : 07005930910"
Please be warned and do not reply to companies contacting you out of nowhere and asking for credit like this.
Trade Safe,
Mario Biemans
Managing Director
www.TheBrokerSite.com
Organizer of The
www.EuropeanBrokerMeeting.com
Phone:
+31 621546725
LinkedIn Profile:
http://nl.linkedin.com/in/mariobiemans
MSN-Skype: mario.biemans