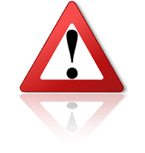 We have been informed of a fraud attempt targeting members back in October last year under the name of RD Commercial Property Development. They had used several profiles and registered domains to try to approach new contacts since. Today we were warned against them using a new identity.
Please be very careful when contacted by:
Company:
Robinson Commercial Contractors
Address:
19A Old Elvet, Durham, County Durham, DH1 3HN, United Kingdom
(same address)
Phone:
0191 308 2706
(+44 1913082706, same phone)
Domain:
robinson-commercial.com
(New domain)
Please note the same phone number has been used in other phishing attempts. Do not grant credit or send prepayments. When you are in doubt of a new contact or company, please feel free to ask us first.
Please refer to our previous cases for more information:
Please watch out for the following FRAUD:: Paul Barker RD Commercial Property Development pbarker@rdcommercial.net
Update on the fraud RDC Properties they are now using the domain www.rdcproperties.co.uk
Trade Safe!
Pepe Bermúdez
Marketing & Sales www.TheBrokerSite.com
Phone: +1 3472846827
LinkedIn Profile:
http://nl.linkedin.com/in/pepebermudez
MSN-Skype & Trillian: www.TheBrokerSite.com
AIM & G-Talk: Pepe@TheBrokerSite.com
Yahoo! Messenger: Pepe_TheBrokerSite