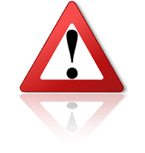 We were informed of a contact reaching out for companies asking for credit and using the good name of the University of Washington with the free email address:
vannap1@outlook.com
.
Although this is an old warning, one of our members has warned us they are active once again.
They are sending the message:

Hello,
I would like to check product availability and price quotation for the items below:

*PART NUMBERS AND DESCRIPTION COPIED FROM A STOCK LIST
Qty................X Units

Let me have the cost per item numbers if in stock. Do advise the pricing and availability of the item including your NET 30 TERM account form to setup a net term account with your company. We can forward our references sheet and any other document you may need for the net30 order. Awaiting your earliest response.
Regards,
Mark Conley
Executive Director
Procurement Services,
University of Washington

Please be very careful and always investigate the real contacts of any company. If you need help or if you are in doubt, please feel free to contact us.
Trade Safe!
Pepe Bermúdez
Marketing & Sales www.TheBrokerSite.com
Phone: +1 3472846827
LinkedIn Profile:
http://nl.linkedin.com/in/pepebermudez
MSN-Skype & Trillian: www.TheBrokerSite.com
AIM & G-Talk: Pepe@TheBrokerSite.com
Yahoo! Messenger: Pepe_TheBrokerSite