Do not deal with joshua@eserversupplies.com www.eserversupplies.com!
12/02/201607/09/2018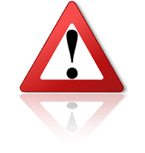 Dear Traders,
Please be careful and do not deal with:
joshua@eserversupplies.com
www.eserversupplies.com
We warned for these guys back in 2012 already but they are still at it. Just the past weeks I got 2 complaints about them.
Our old warning :: http://www.thebrokersite.com/news.php?kw=joshua
Trade Safe,
Mario Biemans
Managing Director
www.TheBrokerSite.com
Organizer of The
www.EuropeanBrokerMeeting.com
Phone:
+31 621546725
LinkedIn Profile:
http://nl.linkedin.com/in/mariobiemans
MSN-Skype: mario.biemans
Register now for the 12th www.EuropeanBrokerMeeting.com and save 100's, more than 100 companies registered already!