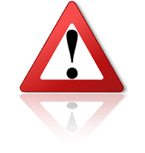 A few days ago, we were contacted by one of our members for references on the company Pinto Technology from Puerto Rico. We could not verify their details then. Today, another member has informed us he ordered 7000 Euro worth of equipment from them 10 days ago and they had gone unresponsive.
Please be very careful when contacted by this entity:
Company name:
Pinto Technology
eMail:
ab@pintotechnology.com
Phone:
+ 1 787 589 8741 (+1 7875898741)
Fax:
+ 1 787 587 7865
Address:
303 Juan C. Borbon Ste. 17 Guaynabo, Puerto Rico 00969
Domain:
pintotechnology.com
(registered in December last year)
They are offering equipment and request prepayment through PayPal. Please do not prepay and be very careful when contacted by a new company. When in doubt, please feel free to ask us.
Trade Safe!
Pepe Bermúdez
Marketing & Sales www.TheBrokerSite.com
Phone: +1 3472846827
LinkedIn Profile:
http://nl.linkedin.com/in/pepebermudez
MSN-Skype & Trillian: www.TheBrokerSite.com
AIM & G-Talk: Pepe@TheBrokerSite.com
Yahoo! Messenger: Pepe_TheBrokerSite