Please don't deal with Rafet Yuzgeg from Vagetech.co.uk!
24/05/201607/09/2018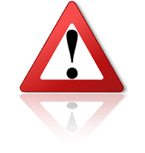 Dear Traders,
Please watch out for:
Rafet Yuzgeg
Director / Partner
VAGETECH UK
Unit 5 Hale Wharf
Ferry Lane
London N17 9NF
Direct Line: 0203 291 3413
Tel: 0203 291 1014 Fax: 0208 181 6081
www.vagetech.co.uk
They are contacting Computer Traders in the UK pretending that they want to buy HP laptops and asking for 30 day credit. We suggest not to deal with this company or when you deal with them make sure to request for upfront payment!
When dealing with a new customer or supplier ask us to investigate for you, just email us on sales@thebrokersite.com!
Trade Safe,
Mario Biemans
Managing Director www.TheBrokerSite.com
Organizer of The www.EuropeanBrokerMeeting.com
Phone: +31 621546725
LinkedIn Profile: http://nl.linkedin.com/in/mariobiemans
MSN-Skype: mario.biemans
12th www.EuropeanBrokerMeeting.com 22&23 September Hilton and Puro Beach Barcelona meet the companies you trade with!