Please be careful when dealing with Sean Bennet www.greenservermemory.com from Canada
25/05/201607/09/2018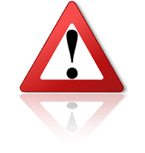 Dear Traders,
Please be careful when dealing with:

Sean Bennett
Green Server Memory
198 Dewdney Ave E, Regina, SK S4N 4G2, Canada
(306) 703 0078
http://www.greenservermemory.com/

We recommend not to deal with this brand new company!

26/6/17 UPDATE:: We now got a warning they also might be using the address info@compacemailbroadcast.com
When dealing with a new customer or supplier ask us to investigate for you, just email us on sales@thebrokersite.com!
Trade Safe,
Mario Biemans
Managing Director www.TheBrokerSite.com
Organizer of The www.EuropeanBrokerMeeting.com
Phone: +31 621546725
LinkedIn Profile: http://nl.linkedin.com/in/mariobiemans
MSN-Skype: mario.biemans
12th www.EuropeanBrokerMeeting.com 22&23 September Hilton and Puro Beach Barcelona meet the companies you trade with!