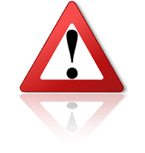 Dear Traders,
Please don't deal with martinahelmus@eafgmbh.com it is a fraud
pretending to work for the REAL company EAF GmbH.
The correct domain for EAF GmbH is www.eaf-gmbh.de.
The fraud sends the following email:
""WTS iPhone 6 16gb CPO 300€
Dear Everyone,
We have the following stock :
490 pcs
330pcs Silver
90pcs Grey
70 pcs Gold
CPO
MC Sealed
EU specs
300€
Martina Helmus, CEO
eaf-gmbh, Borsigstr.8, 47574 Goch, Germany
Phone: 02823/9313-0,
Fax: 02823/9313-30
Email: martinahelmus@eafgmbh.com""
Please contact us when in doubt about a new customer or supplier and we will investigate for you, we have information on 1000's of traders in our database.
Trade Safe,
Mario Biemans
www.TheBrokerSite.com
Mobile: +31 621546725
www.EuropeanBrokerMeeting.com 22&23 September Hilton Barcelona meet the people you are trading with!