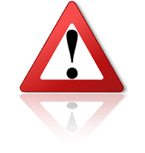 Dear Traders,
Please watch out for paul.everattscc@consultant.com he is a FRAUD pretending to work for the REAL company SCC from the UK.
The FRAUD orders laptops and asks them to be shipped to:
ERIC TUO
23A MARSDEN ROAD POSTAL CODE: SE15 4EE LONDON (UK).
TEL: +447459178424, ask for ext:12.
When dealing with SCC make sure to deal with:
SCC
Recycling Sales Team Leader Darren Thomas
darren.thomas@scc.com
James House, Warwick Rd, Tysley, Birmingham. B11 2EP.
+44 8453563032
+44 1212818636
When dealing with a new customer or supplier ask us to investigate for you, just email us on sales@thebrokersite.com!
Trade Safe,
Mario Biemans
Managing Director www.TheBrokerSite.com
Organizer of The www.EuropeanBrokerMeeting.com
Phone: +31 621546725
LinkedIn Profile: http://nl.linkedin.com/in/mariobiemans
MSN-Skype: mario.biemans
12th www.EuropeanBrokerMeeting.com 22&23 September Hilton and Puro Beach Barcelona meet the companies you trade with!