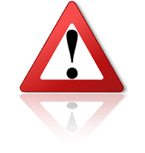 Dear Traders,
We have warned for this person before but I have to warn again as he is still asking for prepayments from other Traders.
Please make sure NEVER to pay this person upfront he is a FRAUD:

Bruno or Avi Fedida
sales@recyclingtrading.com
www.recyclingtrading.com
RECYCLING TRADING
29 Harley Street W1G 9QR
LONDON UK 07480681
Phone +33 182880764
The company pretends to be located in the UK but they are not the owner is hiding in Israel (we have his location)!
Never pay them upfront they owe many traders (that we know) lots of money!
We warned back in 1994 too read here:
http://www.thebrokersite.com/news.php?kw=fedida
When dealing with a new customer or supplier ask us to investigate for you, just email us on sales@thebrokersite.com!
Trade Safe,
Mario Biemans
Managing Director www.TheBrokerSite.com
Organizer of The www.EuropeanBrokerMeeting.com
Phone: +31 621546725
LinkedIn Profile: http://nl.linkedin.com/in/mariobiemans
MSN-Skype: mario.biemans
12th www.EuropeanBrokerMeeting.com 22&23 September Hilton and Puro Beach Barcelona meet the companies you trade with!