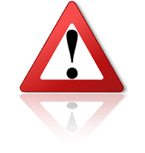 Dear Traders,
Please be very careful when trading with
Naratic
naraticpedro@gmail.com & pedro@naratic.es
Montserrat Roig 14 2-3, Barcelona 08850
Spain
+34 684225209
This company applied for a free trial on TBS once but we denied them access as we could never reach them by phone. Since beginning of this year we got contacted by 2 of our members who sold goods to this company but never got paid!
WHEN YOU DEAL WITH THIS COMPANY MAKE SURE TO HAVE THE MONEY ON YOUR ACCOUNT BEFORE YOU SEND THE GOODS! THEY SEND FAKE PROOF OF PAYMENT.
Trade Safe,
Mario Biemans
Managing Director www.TheBrokerSite.com
Organizer of The www.EuropeanBrokerMeeting.com
Phone: +31 621546725
LinkedIn Profile: http://nl.linkedin.com/in/mariobiemans
MSN-Skype: mario.biemans
12th www.EuropeanBrokerMeeting.com 22&23 September Hilton and Puro Beach Barcelona meet the companies you trade with!