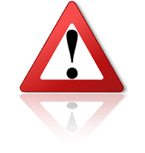 We have been warned against a contact reaching our members to ask for information. Please be very careful when contacted by:
Rudy Oosterhout
Afdeling Inkoop
+31 649026768
inkoop@ibsnederland.com
(This domain was registered last week)
This contact pretends to work for IBS. The same contact number was used last week with a different company as well (Rudy Verboom, Tel: 0649026768, inkoop@creamerbeheer.nl)
Please note the REAL company IBS Enterprise Netherlands B.V. uses the domain IBS.net (http://www.ibs.net).
Please be very careful and always make sure to reach for the real company represented by any new contact. If you are in doubt, please feel free to contact us.
Trade Safe!
Pepe Bermúdez
Marketing & Sales www.TheBrokerSite.com
Phone: +1 3472846827
LinkedIn Profile:
http://nl.linkedin.com/in/pepebermudez
MSN-Skype & Trillian: www.TheBrokerSite.com
AIM & G-Talk: Pepe@TheBrokerSite.com
Yahoo! Messenger: Pepe_TheBrokerSite