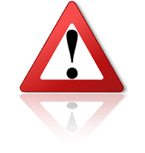 We have been informed of a fraud attempt pretending to work for Aston University and contacting traders. They are asking for a 30 day credit on products using the following details:
James Ward, Purchase Dept & Steve James, Procurement Dept.
Aston University
eMail: j.ward@astonac.co.uk
Phone: +44070318489 (+44 70318489) & +44 0703 195 9330 (+44 7031959330)
Please note the email domain was registered last week in Nigeria, the phone number is miswritten, and their name servers are reported for malware.
The REAL domain and website is www.aston.ac.uk. All UK Education organizations have an email address with
.ac.uk
.
Please be very careful and always make sure to reach for the real company represented by any new contact. If you are in doubt, please feel free to contact us.
Trade Safe!
Pepe Bermúdez
Marketing & Sales www.TheBrokerSite.com
Phone: +1 3472846827
LinkedIn Profile:
http://nl.linkedin.com/in/pepebermudez
MSN-Skype & Trillian: www.TheBrokerSite.com
AIM & G-Talk: Pepe@TheBrokerSite.com
Yahoo! Messenger: Pepe_TheBrokerSite