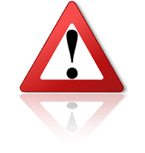 Dear Traders,
Herewith a repeat warning for Naratic Spain we have warned for him before but he is still trying to con other members. (earlier warning http://www.thebrokersite.com/news.php?kw=naratic)
His M.O. is that he orders (laptops mostly) and asks the supplier to ship the same day. He provides proof of payment but this is FALSE proof of payment he will NEVER pay!
His details are:
Naratic S.L
naraticpedro@gmail.com & pedro@naratic.es & peter@naratic.net
+34 684225209
www.naratic.es
ESB66198094
Montserrat Roig 14 2-3, Barcelona 08850
Spain
Please note he uses an address which is not his.TNT doesn't find him at the address, so he calls them and sets a meeting;
His TNT account number is: 2021946
Trade Safe,
Mario Biemans
Managing Director www.TheBrokerSite.com
Organizer of The www.EuropeanBrokerMeeting.com
Phone: +31 621546725
LinkedIn Profile: http://nl.linkedin.com/in/mariobiemans
MSN-Skype: mario.biemans
12th www.EuropeanBrokerMeeting.com 22&23 September Hilton and Puro Beach Barcelona meet the companies you trade with!