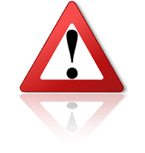 Dear Traders,
Please be very careful when you are contacted by the following fraud:
Lexventure.nl, IT Advocaten
Markus Jurgens
markusj@lexventure.nl
Phone: +31 202101207
Mobile: +31 630645890
Another email address linked to these scammers is sanderwestbeek@gmail.com
They tried to order HP Proliant DL360's and some HDD with several Dutch Hardware Traders, looking at the products they ordered I suspect they will try to sell these again in the trade channel! So please watch out when you get offered new HP Hardware from people you don't know.
Trade Safe,
Mario Biemans
Managing Director www.TheBrokerSite.com
Organizer of The www.EuropeanBrokerMeeting.com
Phone: +31 621546725
LinkedIn Profile: http://nl.linkedin.com/in/mariobiemans
MSN-Skype: mario.biemans
12th www.EuropeanBrokerMeeting.com 22&23 September Hilton and Puro Beach Barcelona meet the companies you trade with!