Please watch out for Peeters Lowie, contact@csc-be.com he is a FRAUD
08/08/201607/09/2018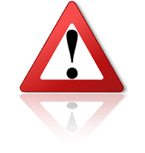 Dear Traders,
Please watch out for this FRAUD pretending to work for the REAL company CSC.
The FRAUD uses the following details:
Peeters Lowie
CSC Computer Sciences Vof
DA VINCILAAN 3
1930 ZAVENTEM BELGIQUE
Tva: BE0451042476
Tel: +322 8946860
Fax: +3228946861
MAIL : contact@csc-be.com
Please note that the correct domain name for CSC is www.CSC.com and not www.csc-be.com.
Trade Safe,
Mario Biemans
Managing Director www.TheBrokerSite.com
Organizer of The www.EuropeanBrokerMeeting.com
Phone: +31 621546725
LinkedIn Profile: http://nl.linkedin.com/in/mariobiemans
MSN-Skype: mario.biemans
12th www.EuropeanBrokerMeeting.com 22&23 September Hilton and Puro Beach Barcelona meet the companies you trade with!