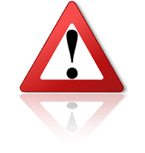 We have been warned against a new contact reaching out for traders and asking for 14 - 60 day credit under the name of Stelsia. Please be very careful when receiving this message:

Dear sir ,

I MASSON-LENOIR MATTHIEU , sale manager of STELSIA , company based in
france .Our Company specialised in Supplying computer

hardware and Electronic .We want to extend our supplier list because
of concurrency in prices on the international market .We

are seeking a supplier with whom we can to have partnered long-term
in order to have competitive prices.we are interested to

buy the products you sell and want to place an order with you in big
quantities.Can you give us payment facilities ( 14 , 30

or 60 days payment terms ) ?What is the procedure for our account
opening and credit line application

Cordially

MASSON-LENOIR MATTHIEU
12 rue Henri Barbusse
92110 Clichy - France
REG N° 501524169
VAT N° FR87-501524169
TEL +33172771022
FAX +33184127001
STELSIA SAS
email masson@stelsia-sas.com

Please be very careful and do not grant any credit. Their domain was registered late last month in Germany, their website is incomplete and has broken links and their phone number has been used in the past to try to impersonate other companies.
Please be very careful and always make sure to reach for the real company represented by any new contact. If you are in doubt, please feel free to contact us.
Trade Safe!
Pepe Bermúdez
Marketing & Sales www.TheBrokerSite.com
Phone: +1 3472846827
LinkedIn Profile:
http://nl.linkedin.com/in/pepebermudez
MSN-Skype & Trillian: www.TheBrokerSite.com
AIM & G-Talk: Pepe@TheBrokerSite.com
Yahoo! Messenger: Pepe_TheBrokerSite