Please watch out when you are contacted by B.C.E. Limited, GHULAM SHEIKH, sh@boomcenterent.com
18/08/201607/09/2018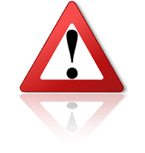 Dear Traders,
Please watch out when you are contacted by:
GHULAM SHEIKH
B.C.E Limited
The White House 160 Piccotts End
hemel hempstead
Hertfordshire
HP1 3AU
01442 78 0589
sh@boomcenterent.com
Whatsapp: +447341178216
Company Reg: 05311410
www.boomcenterent.com

They are selling iPads at prices too good to be true and they are most probably frauds. Please do not pay this company upfront but only on receival and inspection of the goods.
Trade Safe,
Mario Biemans
Managing Director www.TheBrokerSite.com
Organizer of The www.EuropeanBrokerMeeting.com
Phone: +31 621546725
LinkedIn Profile: http://nl.linkedin.com/in/mariobiemans
MSN-Skype: mario.biemans
12th www.EuropeanBrokerMeeting.com 22&23 September Hilton and Puro Beach Barcelona meet the companies you trade with!