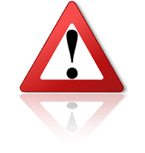 We have been warned against the following company who took an upfront payment and went unreachable:
Tough Tech Direct Limited
Address:
Fernhills Business Centre Foerster, Chambers, Todd Street, Bury, BL9 5BJ
eMail:
sales@toughtechdirect.co.uk
(the domain was just recently registered)
VAT Registration No.:
227 9654 72
(Please note the VAT belongs to a different company)
Please be very careful and do not send upfront payment or grant any credit to this contact. If you are in doubt, please feel free to contact us.
Trade Safe!
Pepe Bermúdez
Marketing & Sales www.TheBrokerSite.com
Phone: +1 3472846827
LinkedIn Profile:
http://nl.linkedin.com/in/pepebermudez
MSN-Skype & Trillian: www.TheBrokerSite.com
AIM & G-Talk: Pepe@TheBrokerSite.com
Yahoo! Messenger: Pepe_TheBrokerSite