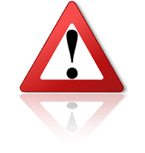 We have been informed of a contact reaching out for companies using the good name of Devexport Group to try to get an account or credit with traders. Please be very careful when you receive a request from the domain:
devexport.fr
.
Their message:

...
From:
commercial@devexport.fr
Subject: COMPTE CLIENT OK?
Mr
Je reviens de Rdv ,Le compte est apte pour les éventuelles commandes?
En attente de vous lire
Mr Duvet
Mail:
commercial@devexport.fr
GROUPE DEVEXPORT
53, rue Vivienne
75002 PARIS - FRANCE
Siren/Siret 332077452 00057
TVA FR76 332077452
--------------------
...

Please note they are using the details of the real company Devexport, but the domain was registered just in July and with the registrar name of Ano Nymous. The real Devexport uses the domain:
www.devexport.com
!
Please be very careful and always investigate the real contacts of any company. If you need help or if you are in doubt, please feel free to contact us.
Trade Safe!
Pepe Bermúdez
Marketing & Sales www.TheBrokerSite.com
Phone: +1 3472846827
LinkedIn Profile:
http://nl.linkedin.com/in/pepebermudez
MSN-Skype & Trillian: www.TheBrokerSite.com
AIM & G-Talk: Pepe@TheBrokerSite.com
Yahoo! Messenger: Pepe_TheBrokerSite