Fraude Warning for:: All Store Limited, allstorelimited10@gmail.com
29/09/201607/09/2018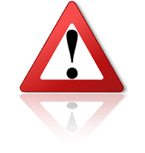 Dear Traders,
Please watch out for the following company:

All Store Limited
Anthony Magnol
allstorelimited10@gmail.com
Registered Company No.339712
Ph: +35340478214
Add on Whatsapp : +353851305047
www.allstorelimited.com
Enquiry@allstorelimited.com
Skype: allstoreltd
One of our members sent them payment for some mobile phones but never got any goods or feedback. I called and spoke to them but ofcourse they hung up on me when I started asking questions.
Please note you can always contact us when dealing with a new supplier or customer, we will check them for you.
Trade Safe,
Mario Biemans
Managing Director www.TheBrokerSite.com
Organizer of The www.EuropeanBrokerMeeting.com
Phone: +31 621546725
LinkedIn Profile: http://nl.linkedin.com/in/mariobiemans
MSN-Skype: mario.biemans