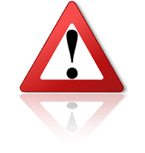 We were informed of a contact reaching out for companies asking for a 15 day credit and using the good name of the John Lewis PLC with the email domain:
johnlewis-retails.com
.
They are sending the following message:

Hi,
Located in the united kingdom, the famous brand JOHN LEWIS PLC, is UK's largest multi-channel retailer with over 45 shops furnished by European products. We are looking for new products to attract new customers and also retained our existing ones , create new partnerships with companies dealing with different kinds goods.

Please send us your catalogue or your website through email to speed up and to learn more about your company's products and wholesale quote. We hope being able to order with you and start long-term friendly, respectable and solid business partnership. We count on the reliability for both sides. We commit ourselves for a successful and professional processing for a good cooperation in all ranges. Could you also send to us all information required to become one of your regular distributors in Europe and worldwide. Please, we would appreciate if you could send us your stock availabilities via email. We will also pleased to receive any offers or proposals from other products available and ready (Stocks and rates).

Target: Our Payment Term is within 15 days net in Europe as we operate with all our suppliers.

Ben Morris
Purchaser
Purchasing Department
Telephone: +442071646352 (+44 2071646352 OR 02071646352)
Direct Mobile: +447438373201 (+44 7438373201 OR 07438373201)


The email domain
johnlewis-retails.com
, was registered just at the end of June this year in The States with no registrar information. The real Ben Morris is the Operational Efficiency Manager. The real domains used by John Lewis PLC are: JohnLewis.com, JohnLewis.co.uk, and their contact information can be found on
http://www.johnlewis.com/customer-services/essential-information#cq-i-contact
.
Please be very careful and always investigate the real contacts of any company. If you need help or if you are in doubt, please feel free to contact us.
Trade Safe!
Pepe Bermúdez
Marketing & Sales www.TheBrokerSite.com
Phone: +1 3472846827
LinkedIn Profile:
http://nl.linkedin.com/in/pepebermudez
MSN-Skype & Trillian: www.TheBrokerSite.com
AIM & G-Talk: Pepe@TheBrokerSite.com
Yahoo! Messenger: Pepe_TheBrokerSite