Watch out for Mark Kahr, +44 1256240485, info@exertis-online.co.uk he is a FRAUD!
20/10/201607/09/2018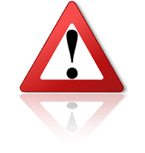 Dear Traders,
Please watch out for:
Mark KAHR
Tel : +44 1256240485
Fax : +44 1256240486
www.exertis-online.co.uk

He pretends to work for the real company Exertis.co.uk but he obviously doesn't he is a FRAUD who stole their identity.
Please note we warned for the FRAUD already back in February he was then using the domain name www.exertismicro-p.co.uk read our earlier warning here::
Dear Traders,

Please watch out when you are contacted by:

Philip David brown info@exertismicrop-uk.com
Tel Dir:+447570372607
Tel : +448443571287
Fax : +448445070535
www.exertismicro-p.co.uk

Jamie A. HUGHES
j.hughes@exertis-online.co.uk
Tel Dir:+441256240485
Tel : +441256240486
mob : +447928753435
www.exertis-online.co.uk

They are FRAUDS pretending to work for the REAL company www.Exertis.co.uk

Please note we also found the same phone number appearing in profiles of the following companies:
Tft Limited - Disolved
25 Tek Limited – Disolved
Res 2010 Limited – Disolved
Mountbridge Limited – Active

They are also using the following delivery address:

Attn of Anthony Myles (Whse)
16 Maypole Crescent
Darent industrial Park
Erith - DA8 2JZ-, U.K

Please note you can always contact us when dealing with a new supplier or customer, we will check them out for you.
Trade Safe!
Rhody Plein
Sales www.TheBrokerSite.com
Tel: +31 642 965 537