Watch out for thechange.co.uk@mail.com he is a fraud trying to impersonate our member "The Change Organisation Limited"
26/01/201707/09/2018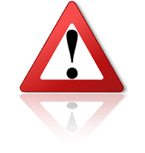 Dear Traders,
Please watch out for thechange.co.uk@mail.com he is a fraud pretending to be our real member The Change Organisation Limited (www.thechange.co.uk)
The fraud is sending around the following email:
"Dear Sir/Madam,
We took the opportunity to send you this email regarding our interest to open an account and make a purchase with your company after our phone's call.
We enable people to do business by planning, integrating and managing their communication needs.
Biefly, The Change Organisation has been Established in 1993, we are market leading distributors of IT Equipment, Computer Hardware, satellite navigation software and associated IT services for a digital world.
Our Company registration number: 2874305 VAT registration number: 876 3328 93.
Registered address: CAMBURGH HOUSE 27 NEW DOVER ROAD CANTERBURY, KENT CT1 3DN
TEL: + 44-7-459-178-424. FAX: +44-7- 092-809-436.
We have some interest in ordering the following line below:
MICROSOFT SURFACE 4 - INTEL CORE 5 - 4GB RAM 128GB (CR5-00003)
Can you please confirm the stock, lead time and the price?
Our interest is between 35 pcs and 55 pcs.
We look forward to hearing from you soon.
Sincerely,
TIM SCHOLFIELD
DIRECTOR THE CHANGE
GB 876 3328 93"
Please make sure when dealing with The Change that their domain name is www.thechange.co.uk
Trade Safe,
Mario Biemans
Managing Director www.TheBrokerSite.com
Organizer of The www.EuropeanBrokerMeeting.com
Phone: +31 621546725
LinkedIn Profile: http://nl.linkedin.com/in/mariobiemans
MSN-Skype: mario.biemans
www.EuropeanBrokerMeeting.com 9&10 of November 2017 Warsaw Marriott, register now and save 100's!