Please watch out our member RingRow from Japan got hacked do not send payment to Naher Limited UK!
07/02/201707/09/2018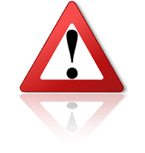 Dear Traders,
Please watch out our member RingRow from Japan got hacked and a FRAUD has been sending emails around from their domain asking for payment into his account.
The FRAUD asks for payment into the following account:

ACCOUNT NAME: NAHER LIMITED
BENEFICIARY ADDRESS : 30 Millbank London SW1P 4WY
IBAN: GB57MIDL40201662163209
BANK: HSBC Bank PLC
SWIFT CODE : MIDLGB21
BANK ADDRESS : P.O. Box 27101-103 Station Rd Edgware HA8 7JJ
The correct account info for RingRow is:
THE BANK OF TOKYO-MITSUBISHI UFJ, LTD.
SWIFT code:BOTKJPJT(8) or BOTKJPJTXXX(11)
URAWA BRANCH, 2-1-1 Takasago Urawa-Ku Saitama-Shi Saitama 330-0063 Japan
Account Number:669-0102018
Please contact Tasos Gourountis when in doubt on any dealings with RingRow.
Tasos Gourountis
Ringrow Co., Ltd
a_gourountis@ringrow.co.jp
+306949295399
Trade Safe,
Mario Biemans
Managing Director
www.TheBrokerSite.com
Organizer of The
www.EuropeanBrokerMeeting.com
Phone:
+31 621546725
LinkedIn Profile:
http://nl.linkedin.com/in/mariobiemans
MSN-Skype: mario.biemans
Meet the companies you trade with on the www.EuropeanBrokerMeeting.com on the 9&10 of November at the Warsaw Marriott!