Fraud Alert:: Please watch out for rousselle.j@netapsysc.fr pretending to represent netapsys.fr
07/02/201707/09/2018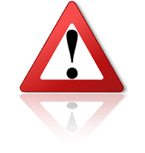 Dear Traders,
Please watch our when you are contacted by contact@netapsys
c
.fr they do not represent netapsys.fr!
The fraud sends around the following email pretending to represent the real company netapsys.fr please note the C in the domain name of the fraud::
"To: contact@netapsysc.fr
Subject: FOR THE EXPORT SERVICE DIRECTOR

Dear Sir,
We are a company based in France and we would like to place an order so
is it possible to make the payment for 14 days?
We would like to request a credit limit with your insurance company.
We will interested to the: Smartphone or Intel Processor or Notebook or
Smart LED TV or Pc or Tablets or Hp Toner or Ink. Video Games console
Looking forward to hearing from you.
For more details and information on our company please visit our
website:www.netapsys.fr
Do not hesitate to contact us to see how we can work together.
Best Regards
M ROUSSELLE Jérémy
rousselle.j@netapsysc.fr
SAS NETAPSYS CONSEIL
124 RUE DE PROVENCE
75008 PARIS FRANCE
www.netapsys.fr
Tel:00331 83 77 79 49
Fax:00331 83 77 79 50"
We have information on over 5000 Traders worldwide, please contact us before dealing with a new supplier or customer and we will investigate for you.
Trade Safe,
Mario Biemans
Managing Director
www.TheBrokerSite.com
Organizer of The
www.EuropeanBrokerMeeting.com
Phone:
+31 621546725
LinkedIn Profile:
http://nl.linkedin.com/in/mariobiemans
MSN-Skype: mario.biemans
Meet the companies you trade with on the www.EuropeanBrokerMeeting.com on the 9&10 of November at the Warsaw Marriott!