Please watch out for ToughDirect.co.uk and toughbook-diagnostic.com
10/03/201707/09/2018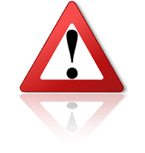 Dear Traders,
We warned for this company already back in September of 2016 but apparently they are still at it. They sell you hardware ask for a 10% upfront payment and then they can not be reached any more.
TOUGHBOOK & DIAGNOSTIC IRELAND LIMITED UNIT 3D NORTH POINT HOUSE
Dale, sales@toughbook-diagnostic.com
NORTH POINT BUSINESS PARK
NEW MALLOW ROAD
CORK
Payment Details:
Sort Code- 77-76-26
Account No- 18304160
Bank- Lloyds
Back in September they used these details:
Tough Tech Direct Limited
Address: Fernhills Business Centre Foerster, Chambers, Todd Street, Bury, BL9 5BJ
eMail: sales@toughtechdirect.co.uk (the domain was just recently registered)
VAT Registration No.: 227 9654 72(Please note the VAT belongs to a different company)

Please do not trade with these companies. We have information on more than 5000 Traders worldwide, please contact us before dealing with a new supplier or customer and we will investigate for you!
Trade Safe,
Mario Biemans
Managing Director
www.TheBrokerSite.com
Organizer of The
www.EuropeanBrokerMeeting.com
Phone:
+31 621546725
LinkedIn Profile:
http://nl.linkedin.com/in/mariobiemans
MSN-Skype: mario.biemans
Meet the companies you trade with at the www.EuropeanBrokerMeeting.com on the 9&10 of November at the Warsaw Marriott!