We would like to congratulate
CDM Technologies LLC
!

CDM Technologies LLC has been Approved for their ISO 14001:2015 / OHSAS 18001:2007 / Responsible Recycling© (R2) Rev. 7/2013 / Low Risk certification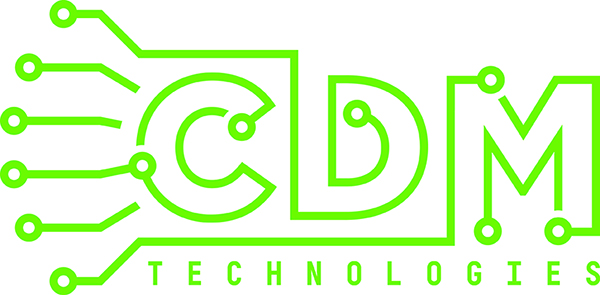 CEO Mr. Matthew Bouhanna received the confirmation on March 17th: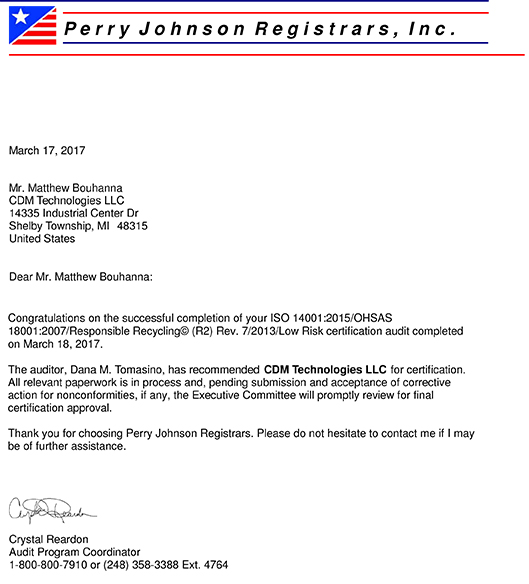 About CDM Technologies LLC
CDM Technologies is an IT Asset recovery company specializing in buying and selling off-lease or used IT Hardware, whether it be desktops, workstations, laptops, LCD's or servers and networking equipment.
We use our knowledge and experience to recover the value of your old IT Hardware and make managing of the end-of-use processes easier for you, our client.
Emitter:
CDM Technologies LLC
Matthew Bouhanna, CEO
14335 Industrial Center Dr.
Shelby Twp Mi 48315, USA
Tel: +1 (586) 281 3202
Email: info@cdmtechllc.com
Website:
cdmtechllc.com

Trade Safe!
Pepe Bermúdez
Marketing & Sales www.TheBrokerSite.com
Phone: +1 3472846827
LinkedIn Profile:
http://nl.linkedin.com/in/pepebermudez
MSN-Skype & Trillian: www.TheBrokerSite.com
AIM & G-Talk: Pepe@TheBrokerSite.com
Yahoo! Messenger: Pepe_TheBrokerSite