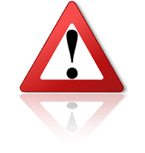 We have been notified an attempt to impersonate Uniserv using their good name to request a 30 day credit. Please be very careful and always check the domain of any new contact trying to make business with you on credit
This is a copy of the email:

Dear,

We want a professional account opening with payment terms 30 days invoice date.

We are waiting for a favorable outcome.

Cordially.


--
LE RESPONSABLE ACHAT
MR JACQUES BECKER

UNISERV EURL
28 RUE SCHWEIGHAEUSER 67000 STRASBOURG
SIRET :49174928900030
N°TVA :FR 02491749289
APE: 4651Z
TEL: 03 10 38 40 49
FAX: 03 45 89 21 21
EMAIL: service.achat@uniserveurl.com

Please note they are using the domain
uniserveurl.com
, which was just registered last week in California. The REAL domain should be: https://www.uniserv.com
Please be very careful and always investigate the real contacts of any company. If you need help or if you are in doubt, please feel free to contact us.
Trade Safe!
Pepe Bermúdez
Marketing & Sales www.TheBrokerSite.com
Phone: +1 3472846827
LinkedIn Profile:
http://nl.linkedin.com/in/pepebermudez
MSN-Skype & Trillian: www.TheBrokerSite.com
AIM & G-Talk: Pepe@TheBrokerSite.com
Yahoo! Messenger: Pepe_TheBrokerSite