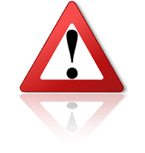 We have been informed against a new attempt to use the good name of Viseo Groupe. Please watch out when receiving any communication from the domain
viseo-fr.com
:
This is a copy of the email:

From: PERRIER Eric
Sent: Friday, April 21, 2017 12:33 PM
Subject: REQUEST B2B

Good Morning,
We are located in France and I would like to build partnerships with your
company because we are interested in some of the products you sell and
want to know if is possible to became a client with your company .
Please inform us of the procedure to open a trading account base on credit
application with you.
For more information about our company please contact me
Cordialement / Best Regards

27 QUAI ALPHONSE LE GALLO
92100 BOULOGNE BILLANCOURT
M. Eric PERRIER
Purchase And Relation Business Coordinator
Tél. : + 33 (0) 1 82 88 14 20 | Fax : + 33 (0) 1 82 88 14 20
Email: e.perrier@viseo-fr.com
Registration N° 428 104 012 R.C.S. NANTERRE – VAT N° FR 38 428104012

Please note they are using a domain which was registered just at the beginning of the year and points to a parked site. The REAL domain should be
Viseo.com
.
Please be very careful and always investigate the real contacts of any company. If you need help or if you are in doubt, please feel free to contact us.
Trade Safe!
Pepe Bermúdez
Marketing & Sales www.TheBrokerSite.com
Phone: +1 3472846827
LinkedIn Profile:
http://nl.linkedin.com/in/pepebermudez
MSN-Skype & Trillian: www.TheBrokerSite.com
AIM & G-Talk: Pepe@TheBrokerSite.com
Yahoo! Messenger: Pepe_TheBrokerSite