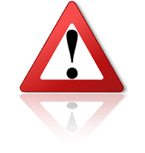 We have been informed against the company SAS ABC COM from France as they have placed an order on credit to one of our members and it has not been paid since January and their bank credit line was revoked due to negative information.
Please watch out for the company below:
ABC.com
Address:
37 Rue Marbeuf, 75008 Paris, France
VAT:
FR 92791397839
Contact number:
+33 186952545
(
0186952545
/
0033186952545
)
eMail:
kd@abc-com.e
u &
sales@abc-com.eu
Please be very careful and do NOT grant credit terms to this company. When in doubt, please feel free to contact us.
Trade Safe!
Pepe Bermúdez
Marketing & Sales www.TheBrokerSite.com
Phone: +1 3472846827
LinkedIn Profile:
http://nl.linkedin.com/in/pepebermudez
MSN-Skype & Trillian: www.TheBrokerSite.com
AIM & G-Talk: Pepe@TheBrokerSite.com
Yahoo! Messenger: Pepe_TheBrokerSite