Warning:: Please do not open emails sent to you by purchasing@brokerbrisk.trade
08/05/201707/09/2018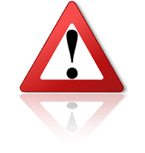 Dear Traders,
Please do not respond or open emails sent to you by:
> Broker Brisk LLC
> 8 Woodwarde Road,
> London, SE22 8UJ,
> GB.
> Tel: +44 (0) 56 03470800
> Fax: +44 (0) 56 03470801
> Email: purchasing@brokerbrisk.trade
> Web: www.brokerbrisk.trade
They are sending around a virus plus their website is only 4 days old and they have hidden their identity!
Please contact us when you find new suppliers or customers and we will check them for you, we have information on most traders in our market.
Trade Safe,
Mario Biemans
Managing Director
www.TheBrokerSite.com
Organizer of The
www.EuropeanBrokerMeeting.com
Phone:
+31 621546725
LinkedIn Profile:
http://nl.linkedin.com/in/mariobiemans
MSN-Skype: mario.biemans