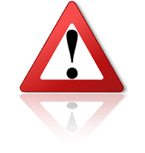 We have been informed against an attempt to use the good name of Executive Jet Support (the real domain is:
ejs.aero
). Please watch out when receiving any communication from the domain
EJS-Aero.com
.
They have contacted one of our members to make an order on credit terms and with delivery to a residencial address in The Netherlands. They used the name of the COO and the email with domain EJS-Aero.com which:
1. Is registered in the States
2. Was purchased in January of this year
3. Uses a privacy service to hide the registrar details
They also sent credit references for the real company. Please be very careful and always investigate the real contacts of any company. If you need help or if you are in doubt, please feel free to contact us.
Trade Safe!
Pepe Bermúdez
Marketing & Sales www.TheBrokerSite.com
Phone: +1 3472846827
LinkedIn Profile:
http://nl.linkedin.com/in/pepebermudez
MSN-Skype & Trillian: www.TheBrokerSite.com
AIM & G-Talk: Pepe@TheBrokerSite.com
Yahoo! Messenger: Pepe_TheBrokerSite