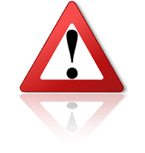 We have been informed against an attempt to use the good name of
SAS Free
(the real domain is:
free.fr
). Please watch out when receiving any communication from the domain
free-sas.com or free-france.net
.
Hiding behind the name of the Real Company, they are sending requests for credit and several documents referring to SAS Free. Here is a copy of their email:

Dear Sir

Free is a major player on the French market for Internet access and telecommunications. Established in 1999 Free in-house developed since January 2001 its own strategy the Freebox . This house development strategy has enabled it to gain a decisive competitive advantage. Free was the first to offer unlimited calls in France to landlines included in the package, as ADSL2 +, IPTV or a compatible HD box. Free in five years has become a major player in the broadband Internet market in France with over 2,626,000 households subscribing to its offer at 30/06/2007.
We are planning to extend to other EU countries therefore we are looking for new suppliers and we will be pleased to welcome you to support our different projects .

Product we will be interested to buy :

NOTEBOOKS
SMARTPHONES
TABLETS

Thank you for giving us the opportunity to collaborate with your company .
Don't hesitate to contact myself if you need any further informations .
Looking forward to hearing from you .

PS : Attachment files

Yours sincerely

KUPERBERG Pierre / Business and Project Manager
kuperberg.pierre@free-sas.com

Please note:
1. Their domain was registered in Germany and it is fed by contributors in USA and UK.
2. Several documents they sent appear to be changed. Furthermore, the creation of the documents and the last modification has a difference in dates of over a year.
3. The registrar address has several domains with other companies' names with some changes to the original.
Please be very careful and always investigate the real contacts of any company. If you need help or if you are in doubt, please feel free to contact us.
Trade Safe!
Pepe Bermúdez
Marketing & Sales www.TheBrokerSite.com
Phone: +1 3472846827
LinkedIn Profile:
http://nl.linkedin.com/in/pepebermudez
MSN-Skype & Trillian: www.thebrokersite.com
AIM: Pepe@TheBrokerSite.com
Yahoo! Messenger: Pepe_TheBrokerSite
Twitter:
@TheBrokerSite
Facebook:
facebook.com/TheBrokerSite