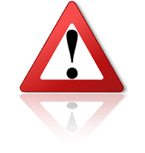 We have been informed against an attempt to use the good name of
Hampshire Hospitals NHS Foundation Trust
(the real domain is:
hampshirehospitals.nhs.uk
). Please watch out when receiving any communication from the domain
hampshirehospitalsnhs-uk.org
.
Posing as NHS Hampshire, they are sending requests for a 30 day credit on equipment with wrong specs. Here is a copy of their message:

From: Dr James Hall [mailto:purchase@hampshirehospitalsnhs-uk.org]
Sent: xx xxxx xxxx xx:xx
To: xxx.xxx.xx
Subject: Hampshire NHS Inquiry .. Rack Server / Hard Drives

Dear Sales,

We are checking for the availability and quotation for the below HP /Dell Sever / Hard Drives :

1. Dell PowerEdge R730 Rack Server, 2 x Dual Intel Xeon E5-2650, 32 gb
ram , 3 year warranty

2. HPE Processor Kit for Proliant DL380
Intel Xeon E52620V3 2.4 GHz 6core 12 threads
15MB cache LGA2011 Socket for
ProLiant DL380 Gen9, DL380 Gen9 Base, DL380 Gen9
Entry, DL380 Gen9 Performance
MFG: 719051B21

3. Seagate ST4000VM000 4 TB 3.5" Internal Hard Drive -
SATA - 5900rpm - 64 MB Buffer

4. Seagate BarraCuda ST2000DM006 2TB 64MB
Cache SATA 6.0Gb/s 3.5" Hard Drive Bare Drive

NHS Terms: Net 30 days from the date of the supplier's Invoice with an official Purchase Order .

Looking toward the quote.

Best Regards.

Dr James Hall.
Purchasing Section Manager

Tel: 01256 274948
E: purchase@hampshirehospitalsnhs-uk.org

Hampshire Hospitals NHS Foundation Trust Aldermaston Road, Basingstoke,Hampshire,
RG24 9NA

Please note the domain hampshirehospitalsnhs-uk.org was just registered last month as a VistaPrint site and it leads to a non-existing page.
Please be very careful and always investigate the real contacts of any company. If you need help or if you are in doubt, please feel free to contact us.
Trade Safe!
Pepe Bermúdez
Marketing & Sales www.TheBrokerSite.com
Phone: +1 3472846827
LinkedIn Profile:
http://nl.linkedin.com/in/pepebermudez
MSN-Skype & Trillian: www.thebrokersite.com
AIM: Pepe@TheBrokerSite.com
Yahoo! Messenger: Pepe_TheBrokerSite
Twitter:
@TheBrokerSite
Facebook:
facebook.com/TheBrokerSite