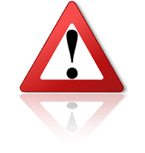 Dear Traders,
Unfortunately I have to warn for::
A&LH Environmental Services Limited
Alun Haines, alun.haines@alhenvironmental.co.uk
Unit 4D Palmersvale Business Centre, Palmerston Road, Barry, Vale of Glamorgan CF63 2XA, UK
www.alhenvironmental.co.uk
+44 7966540914
Please do not send this company payment upfront.
Please contact me when you are dealing with A&LH and need more information.
Trade Safe,
Mario Biemans
Managing Director www.TheBrokerSite.com
Organizer of The www.EuropeanBrokerMeeting.com
Phone: +31 621546725
LinkedIn Profile: http://nl.linkedin.com/in/mariobiemans
MSN-Skype: mario.biemans
www.EuropeanBrokerMeeting.com 9&10 of November 2017 Warsaw Marriott, July is the last month of early registration!